Cutting-edge technology lies at the heart of research at the Malaghan Institute, enabling us to deeply interrogate the complex relationship between the immune system and our health to find new opportunities for treatments and cures.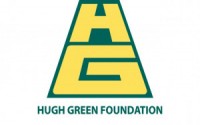 Our cell technology suite is proudly sponsored by the Hugh Green Foundation. Their generosity gives us access to state-of-the-art cell analysis and enables us to train our staff, students and the wider scientific community in the use of these modern technologies.
Flow cytometry underpins all our research projects. It works by using lasers to excite fluorescent dyes that are attached to a cell type of interest via an antibody specific for that cell. This enables recognition, characterisation and subsequent sorting of cells of interest.
The ability to simultaneously measure multiple parameters on a cell-by-cell basis is one of the most powerful aspects of analytical flow cytometry. This allows flow cytometry to be used for a wide range of applications, the most common of which is the identification of intracellular and extracellular antigens on cells. Flow cytometry can also be used for the analysis of cell cycle, viability and for a number of functional studies on cells.
Flow cytometry applications
Applications of this technique include immunophenotyping, intracellular antigen expression (cytokine/chemokine production), cell cycle analysis, DNA and RNA content, apoptosis, viability, rare event analysis (stem cells, side population, dendritic cells), cell counting (absolute counts), fluorescent protein expression, mitochondrial membrane potential, cellular kinetics (proliferation), FRET, bead assays (CBAs), bacteria analysis and cell sorting.
Note: dedicated operator assistance is only provided for the flow sorting equipment. All researchers (internal and external) will be expected to run the analysers unassisted after the initial training session.
Instruments
Our flow cytometry suite contains:
Benchtop Analysers:

3-Laser Cytek Aurora, 4 Laser Cytek Aurora, 5-laser Cytek Aurora, BD LSRFortessa (SORP), BD LSRII (SORP)

Cell Sorter: BD Influx™
Ancillary Equipment:

High Throughput Sampler for LSRII, Luminex
In order to understand how cells and tissues function in the wider context of a living organism, it's essential we view them as accurately and in as much detail as possible.

Every microscope is accompanied by a computer and digital camera to capture and save the information as a high quality digital image. Our confocal laser scanning microscope includes an incubator chamber that allows for live cell or time lapse imaging. The confocal microscope has the ability to scan and record a specimen at different focus levels and integrate all the images into a 3D reconstruction.
We also have a specialised fluorescence microscopy laboratory, allowing researchers to use fluorochromes and fluorescent proteins to identify and visualise the position and movement of molecules or structures of interest.
We do not charge for short periods of use of either the IX51 or the BX51, but longer periods of work may attract a charge. This can be discussed with Alfonso Schmidt.
The laboratory has four types of microscopes:
Slide Scanner (Olympus VS200)
High throughput whole slide scanner, with the capacity to process 200 slides at a time.
Objectives: 20x and 60x oil immersion (automatic oil dispenser). Fast Flash 4 V3 sCMOS camera, and the microscope is capable of brightfield and fluorescence imaging. 8 filter sets available in the following colours: DAPI, FITC, TRITC, Cy5, CY7 and CFP, YFP,mCherry.
Compound (Upright BX 51)
Designed to be used for wide range of applications. Objectives: 4x, 10x, 20x, 40x, 50x and 100x oil bright field. Differential interference contrast (DIC) allows the user to make observations with enhanced contrast.
Digital camera: The DP70 is a 12.5 megapixel cooled digital camera provides high speed data transfer and higher resolution, high sensitivity.
This microscope has 5 fluorescent cubes. Excitation source: X-cite mercury vapour short arc lamp.
Inverted (Olympus IX51)
Objectives: 10X, 20X, 40X. Bright field.
Digital camera: view colour III is a 5 megapixel camera with a high dynamic scope, which enables image acquisition from samples with very light and very dark areas.
This microscope has 3 fluorescent cubes. Excitation source: mercury lamp.
Stereo (Olympus SZX16)
Magnification: 7–115x (with a 1x objective). Zoom ratio: 16.4:1.
Digital camera: SC100 10 megapixel. A thermoplate keeps the sample at 37°C.
This microscope has YGFP fluorescent cubes. Excitation source: mercury lamp.
Confocal laser scanning microscope(OLYMPUS FV1200)
Objectives : 4x, 10x, 20x, 60x (water). The FV1200 has an inverted microscope base. Excitation sources: 405nm, 473nm, 559nm and 635nm wavelength solid state lasers and a short arc mercury lamp for pre-visualisation only. The microscope has 5 photomultiplier tube detectors and is able to record up to 4 fluorescent channels simultaneously. This configuration allows us to use a wide range of fluorophores that are excited and emitting from blue to the far red large scale, as well as micro-incubator environments with accurate carbon dioxide injector and temperature regulator from 20 to 50°C.
Cryosectioning is a rapid, relatively simple and valuable tool used for the preparation of tissue sections for microscopic interpretation. It takes approximately 10 minutes to prepare a sample for sectioning and a further 30 minutes to section the samples into 6-8µm thin slices.
Frozen tissue sections are compatible with immunofluorescence, immunohistochemistry, enzymatic detection and in situ hybridisation assays, as well as for sophisticated morphometric analysis.
In general, samples are embed in a medium to support the tissue structures and create a block to cut. This 'block' is then rapidly frozen with liquid nitrogen. We freeze samples using either the Gentle Jane® (specialised snap-freezing box) or the Cryospray. The frozen block is sectioned using our cryostat, a specialised piece of equipment that maintains the tissue block at <0°C for sectioning.
These courses are offered to Malaghan staff and other external researchers.
Introduction to flow cytometry
A 3-hour workshop containing both theoretical and practical components. The training takes place using one of our multi-laser, multi-parameter, flow cytometers (LSRII or LSR Fortessa). The session also covers software use (FACSDiva) and automatic compensation.
Introduction to spectral cytometry
A 2-hour workshop providing both theory and practical introduction to spectral cytometry. The training takes place using one of our spectral cytometers (Cytek Aurora). The session works best as a continuation of the introduction to flow cytometry course, but can be attended as a stand-alone course if required.
High-throughput sampler training
If you need training, please book a time with us before making your cytometer booking.
The facility cannot accommodate any PC3 material. All PC3 samples must be appropriately inactivated through fixation prior to analysis or sorting.
As samples may contain known or unknown human pathogens, it is important for the safety of cell sorter operators to assess what the potential risks of any given sort could be. Consequently, a Biosafety Risk Assessment form must be completed and signed by the Principal Investigator and Sort Operator prior to scheduling.
Please contact us to discuss biosafety considerations and request a Biosafety Risk Assessment form.
For more information about the Hugh Green Cytometry Centre, including flow cytometry and microscopy inquiries please contact suite manager Kylie Price.
E [email protected]
P +64 4 499 6914 ext 850