For all enquiries
P +64 4 499 6914
E [email protected]
F +64 4 499 6915
Address
Malaghan Institute of Medical Research
Gate 7, Victoria University
Kelburn Parade,
Wellington
New Zealand
View map and access guide
Postal address
Malaghan Institute of Medical Research
PO Box 7060
Newtown
Wellington 6242
New Zealand
Office hours
8:30am to 5:00pm Monday to Friday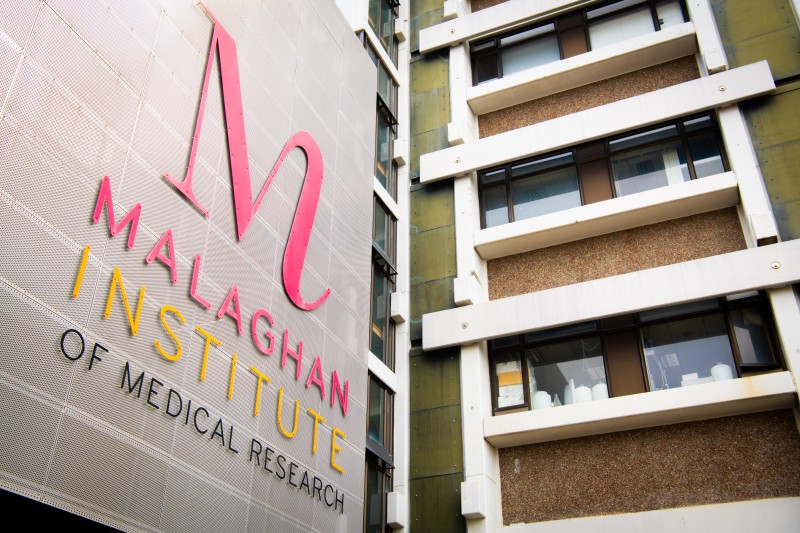 Support & fundraising enquiries
There are a number of ways you can support our research and help us achieve our goal of a healthier New Zealand.
For more information, please contact:
Laura Golland
Head of Fundraising
E [email protected]
Career enquiries
Visit our Work with us page to learn more about working at the Malaghan Institute.
The Malaghan Institute is not a health provider or a healthcare facility
Please do not contact us regarding personal medical concerns or diagnosis as we are unable to offer treatment advice and will not reply to such enquiries.
Additionally, the Malaghan Institute is not involved with the selection or recruitment of patients for clinical trials. If you think you may be eligible for a clinical trial that is being conducted in collaboration with the Malaghan Institute, please ask your specialist to consider referring you to the trial's principal investigator. From time to time we do recruit healthy volunteers for our research studies, in which case we will publicise the process for selection and recruitment as needed.