3 February 2023
The Malaghan Institute's Hugh Green Cytometry Centre has entered into a strategic partnership with Cytek Biosciences, recognising its leadership and innovation in full spectrum flow cytometry, a technology advancing the understanding of the immune system that underpins all research at the Malaghan Institute.

"The Cytek Centre of Research Excellence (CoRE) is a first for Cytek Biosciences and will help drive innovation in the global flow cytometry community," says Cytek's Edmond Chua, Director of Sales and Marketing, Asia-Pacific.
"We have been working with Malaghan for years and have seen many full spectrum profiling flow cytometry publications coming from the team. They are also active in the flow cytometry community, always attending and/or presenting at regional and international flow cytometry conferences. It just makes sense to be working together closely on bringing the flow community to greater heights."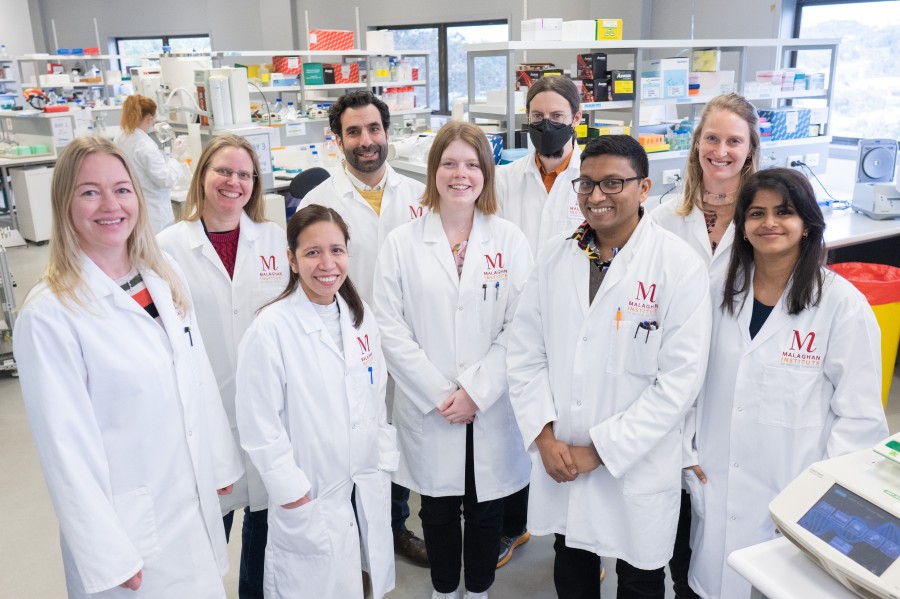 David Sester, Head of Cytometry at the Hugh Green Cytometry Centre, says the establishment of the CoRE will foster further information exchange and enable new innovative collaborations. "Focusing on the continuous promotion of best practice in full spectrum cytometry, the CoRE will also deliver benefits to the regional and international flow cytometry communities.
"Importantly, this partnership will have benefits for all our research at the Malaghan Institute as we continue to push the boundaries with cutting-edge technology to deeply interrogate the complex relationship between the immune system and our health."
Flow cytometry works by using lasers to excite fluorescent dyes that are attached to a cell type of interest via an antibody specific for that cell. This enables recognition, characterisation and subsequent sorting of cells of interest. Thanks to the generous support of the Hugh Green Foundation, the facility boasts four of Cytek's most advanced full spectrum flow cytometers and its new-to-market cell sorter.
For more information, visit the Hugh Green Cytometry Centre website.