Our people
Dr Patricia Rubio-Reyes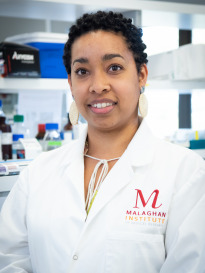 Dr Rubio Reyes received her PhD in Microbiology and Genetics from Massey University, New Zealand, under the supervision of Professor Bernd Rehm. In her PhD she studied the production and use of bacterially derived polyester beads as a vaccine delivery system for Mycobacterium tuberculosis antigens and immune modulators. Her research demonstrated the potential of beads displaying the antigen Rv1626 to protect mice in an experimental model of tuberculosis infection. Posteriorly she worked as a Research Scientist at a small start-up company developing mastitis diagnostic tests.  
Dr Rubio Reyes is a Postdoctoral Research Fellow in the Cancer Immunotherapy Programme, led by Professor Ian Hermans.
Read more about her research here.
---
Research interests
CAR-T cell therapy is only effective in the treatment of haematological cancers and when it targets antigens that are homogenously produced on malignant cells. I am interested in investigating CAR modifications to facilitate their use in other settings and finding new biomarkers to design CARs targeting solid tumours. After a number of years acquiring experience in areas like Molecular Biology and Microbiology, I am looking forward to understanding the immune system in order to develop new vaccines and therapies. 
Research group
Cancer Immunotherapy Programme
Cancer Immunotherapy Programme Leader:
Professor Ian Hermans
Senior Research Fellow:
Dr Olivier Gasser
Clinical Research Fellow:
Dr Robert Weinkove
Team Leader:
Dr Rachel Perret
Postdoctoral Research Fellows:
Dr Patricia Rubio-Reyes
Dr Regan Fu
Dr Nathaniel Dasyam
Dr Olivia Burn
Senior Research Officers:
Connie Gilfillan
Astrid Authier-Hall
Kathryn Farrand
Ching-Wen Tang
Research Officers:
Olga Palmer
Tia Haira
PhD Students:
Jarem Wylie
Yasmin Nouri
Ellie-May Jarvis
Research projects
My project focuses on addressing the hurdles that impede the use of CAR-T cell therapy for the treatment of solid tumours. We will also incorporate a safety off-switch into the CARs as a mechanism to manage their toxicity.